Now more than ever, there is an increasing awareness about screen time and it's effects on children's health. But screen time isn't all bad, and the right sort of on-screen activities that promote the child's active participation, rather than passive observation, can be a positive experience for the child, giving their learning a boost and helping them develop new skills. Technology is a powerful tool for learning. For children with ASD, learning social, communication or language skills through technology might prove to be easier and less intimidating as compared to practicing on a real person. These apps provide a perfect basis for practice and improvement of some important skills in a fun way.
A few of these apps are listed below –
Endless Reader –
With the use of 'sight words', which are the most common set of words that keep reappearing on every page of children's books, these words help the child in achieving basic reading fluency. Learning of each word is made fun. The child has to choose a word, which is then messed up by adorable monsters. The child's job is to rearrange these letters that make up the meaningful word. As the child touches each letter, the game animates and sings the sound of the letter. Once identified correctly, the word is shown in a sentence along with a few missing words. The child has to drag the appropriate words where they belong in the sentence. This is a great way for the child to learn phonetic sounds. This app is perfect for ages 8 and under.
Available on –
Android – https://play.google.com/store/apps/details?id=com.originatorkids.EndlessReader&hl=en_IN
IOS – https://apps.apple.com/us/app/endless-reader/id722910739
Screenshots –
The Social Express II –
Animated characters and real-life social situations offer children a realistic way to understand and practice key social cues and skills that are needed in day to day life situations. The app uses visuals and animations to present day-to-day social scenarios. Each lesson offers children the chance to make decisions about the choices the character makes and witness possible consequences of those choices. Kids try until they make the "best" choice. Students apply their knowledge of expected and unexpected behavior when determining the cause and effect relationship in social situations. With engaging graphics, this app is sure to make learning fun and interesting!
Available on –
IOS – https://apps.apple.com/us/app/the-social-express-ii/id886896435
Screenshots –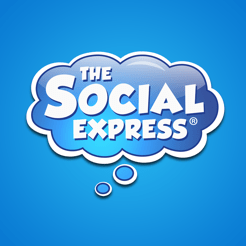 Autimo –
Autimo is a great app for learning about facial expressions and emotions through three multi-level games which consist of activities like the matching pairs game, spot the difference game and guessing game. The great thing about this application is that animations and contents are customizable and the child's progress can also be tracked via statistics.
Available on –
Android – https://play.google.com/store/apps/details?id=com.auticiel.autimo&hl=en_IN
IOS – https://apps.apple.com/us/app/autimo-amikeo-apps/id495565736
Screenshots –
Visual Schedule –
Visual Schedule is an excellent app for establishing visual schedules for transitioning students and children through multi-step tasks and routines like making their bed, having breakfast or getting ready for school. This app also illustrates for the child, the steps for completing complex tasks like using a remote control while watching T.V. or using household appliances. Setting a schedule helps in the clear definition of achievable goals and their expectations.
Available on –
Android – https://play.google.com/store/apps/details?id=com.intoronto.myschedule&hl=en_IN
Screenshots –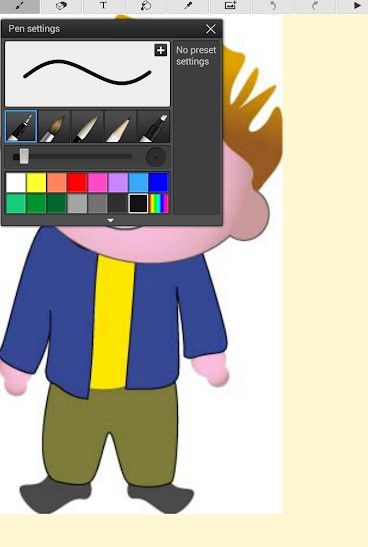 Peppy Pals Sammy Helps Out –
Peppy Pals Sammy Helps Out is a fun, interactive storybook app for children. Rooted in social and emotional intelligence, this app helps the child learn about collaboration, friendship and emotions. The narrative is based on two friends, Sammy (Horse) and Reggy (Dog) dealing with a challenge while out on an exciting adventure. This story is sure to be a fun ride for your child, while also teaching her/him about the differences and similarities between people and overcoming fears. Perfect for ages 8 and under.
Available on –
Android – https://play.google.com/store/apps/details?id=com.eqidz.sammyhelpsout&hl=en_IN
IOS – https://apps.apple.com/us/app/peppy-pals-sammy-helps-out/id1167946271
Screenshots –